We've partnered with Bad Elf to bring you a GPS thats worthy of pairing with our Unleashed!
The GPS Pro and the brand new GPS Pro+ were already great before we got in contact with Bad Elf – they're MFI compatible, have a display for seeing all the details of your GPS status, they have excellent battery life, and up to 10Hz logging. The GPS Pro+ even supports Glonass as well as GPS, and tops it all off with a barometric altitude sensor. But the best is that we worked together with Bad Elf, to bring excellent new features to the GPS Pro/Pro+ when it's paired with our Unleashed(s):
You can use multiple Unleasheds with a single GPS Pro/Pro+ simultaneously, and/or iOS and Android devices too. up to 5 simultaneous connections are supported!
When an Unleashed (or more) is connected, you can use the GPS Pro's physical buttons to remotely trigger your camera(s) via Bluetooth! – So the GPS Pro is not only a great GPS source for the Unleashed, it's also a Bluetooth remote!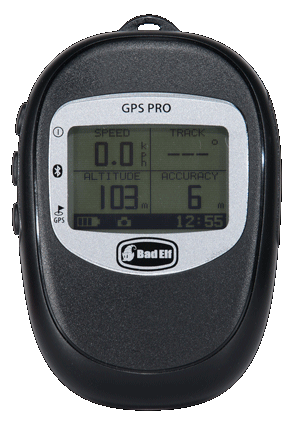 [foologic-shop-product id='1004′]