Wow!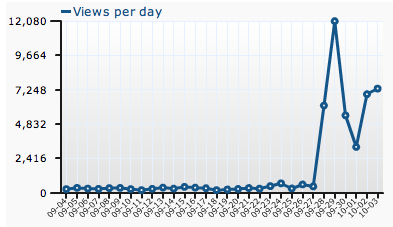 So that's what happens when your products are written about in the news section of dpreview.com (first peak) and on engadget.com, nikonrumors.com, etc (second peak).
We sure enjoyed our 15 minutes of fame :-)
We've started a page of previous mentions in the press, which we will update with more and more links to articles and reviews that were written about foolography.