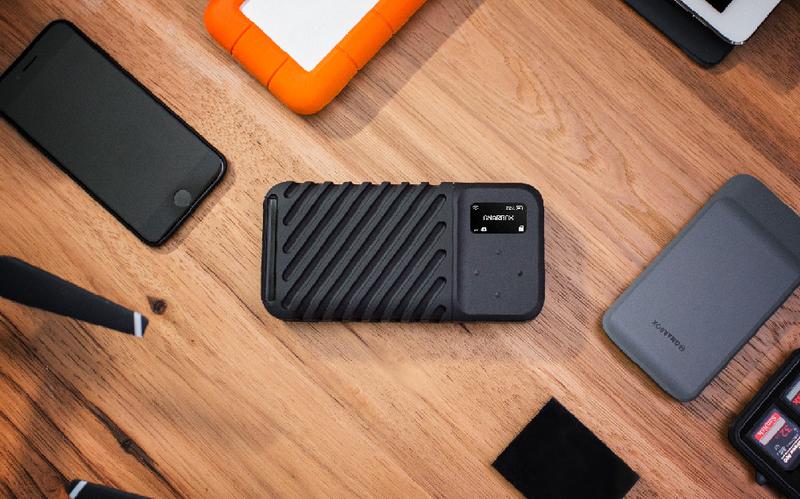 Passion. It's what takes things from one level to another. From: "I like doing it" to "I love doing it and cannot stop talking about it". If you have a hobby and do it without passion. Well, you probably won't do it for long and probably won't excel and flourish. However, if you're passionate about whatever it is you're doing, you start thinking out of the box, beyond boundaries – you will find yourself in a place of: "No matter what, I will try it and make it happen."
Well, this basically describes why we do what we do. We're passionate. We're passionate about photography, we're passionate about videography. We love cameras and the things you can create with it. The products we develop mostly come out of our own needs. That, we think, is very helpful to ensure that something in the end is actually solving specific problems. And in best case, helps you, whether you're a professional, hobby photographer or filmmaker, to flourish in what you're doing.
We believe the Foolography products do that. But there are definitely other products out there that are awesome and incredibly helpful. This is why we want to introduce another new series that we will continue over time: "What's new?" This is a place where we introduce new gadgets, have a look at cool products or try out helpful software.
GNARBOX 2.0 SSD
Today we want to give a shoutout to a company that actually revolutionizes how we save our photos and videos while we're in the field. Two and a half years ago the team behind Gnarbox introduced the first version – the Gnarbox – on Kickstarter. This month, they launched their newest iteration on Kickstarter: The Gnarbox 2.0 SSD. This is how they describe it: "GNARBOX 2.0 SSD is a rugged backup device for content creators who prefer to travel without a laptop." So basically, you can save all your content on a SSD without the need of a laptop. You even get an app where you can already see and organize your photos that are on the Gnarbox, using your smartphone.
Here some technical specifications we got from their website:
Intel Quad Core, 2.40GHZ CPU
4 Core Intel HD Graphics GPU
867mbps 802.11 ac/b/g/n WiFi
2/4GB LPDDR3 RAM
NVMe SSD up to 1TB
SD Card Backup: 75-100MB/sec write
USB-C Backup: 400-500MB/sec read/write
2x USB-C, SD & Micro HDMI ports
3200mAh 7.4v removable lithium ion battery
Battery Life: 5 hours backup / 3 hours editing
IP67: Waterproof to 1m for 30minutes
Dimensions: 6" x 3" x 1.16" / ~1.1lb



It's available in 128GB, 256GB, 512GB, and 1TB.

Check out their Kickstarter campaign or website and let us know what you think about it in the comments below.

GNARBOX 2.0 SSD on KICKSTARTER

Make sure you follow us on Facebook, Twitter and Instagram to get exciting news on Foolography, photography, videography and other interesting topics. Scroll down to subscribe to our quarterly newsletter to stay up-to-date and become part of the Fools. ;-)