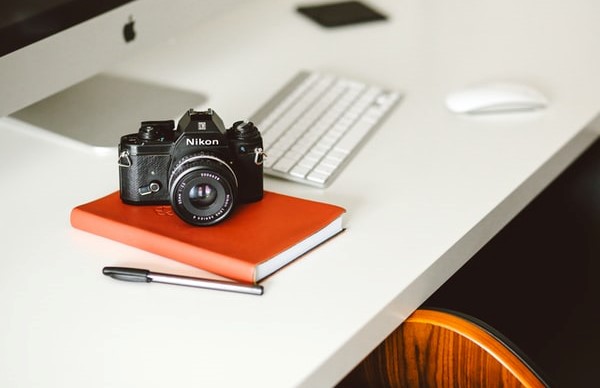 As photographers, being stuck at home can feel very limiting – but it shouldn't mean that you can't take any photos at all! If you usually shoot events or are limited in your options for nature photography, try something new at home. Use the equipment you have and put it to use for a different purpose than usual. Try food or product photography, pet portraits or document a new hobby you might be learning at the moment. In this article we'd like to give you some inspiration to keep busy and creative with your camera while staying home!
1. Combine learning a new hobby with photography
It seems like everyone is starting a new hobby recently to make all the time spent at home more fulfilling. Since many of us no longer commute to an office, there are a few hours more per week to devote to learning a new skill: be it a new form of exercise, a manual skill like sewing, woodwork or gardening, (re-)learning an instrument or arts. If you feel like you have nothing to photograph since you can't go places, try documenting your learning journey. This will not only give you new subjects to shoot, but it's also satisfying to visualize your progress this way. Here are some examples:
Learning to cook or bake creates great opportunities for food photography – going way further than the occasional phone shot at the restaurant! Try recording the entire process of making the dish to the final result.
Creating something with your own hands can be so satisfying… and the photo opportunities a new manual skill or a form of art can give you are unlimited! You could even get into product photography if you want to sell some of your creations.
Take photos every week to document your improvements in any form of exercise you are practicing. This works especially well for things like flexibility training or learning a certain yoga pose.
2. Learn from constraints
Since most of us are stuck at home, unable to travel to photogenic locations or do photo-shoots with people, it's easy to feel like you have nothing to take pictures of. Normally you would have a stunning landscape or a model as an inherently interesting subject. Creating visual interest in your own home will definitely be harder, but honing the skill of perception can make your future shoots a lot easier.
For the challenge: choose one room of your home that you will take all pictures in. Take a close look around you to identify possible subjects. Then try to take as many creative pictures of the environment, working with different perspectives, lighting, negative space, and composition. You can also spread this over the day and notice how the natural lighting conditions change the look and atmosphere of your pictures. Limiting yourself like this can really push your creative boundaries since you have to work with what you've got and sharpen your eye for interesting compositions.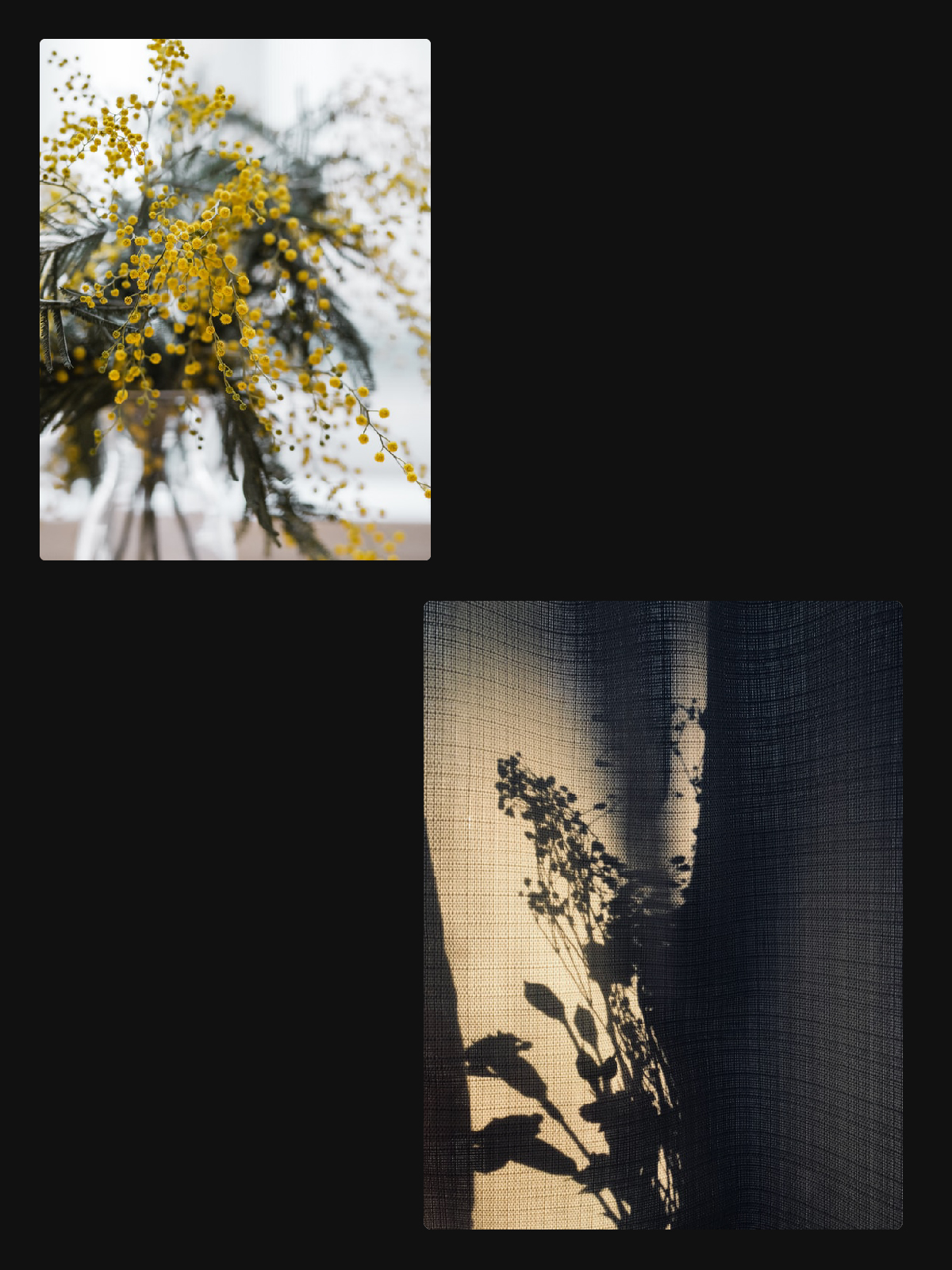 3. Shoot (self) portraits at home
For many people, more time at home means more family time. Why not use the opportunity to take some family portraits? You can also try practicing new techniques on your family members, partners, pets, room mates, or if you live alone – on yourself. YouTuber Sorelle Amore does a great job on explaining how to take the best "advanced selfies". Check out her tiny room challenge or this one in a small town for inspiration. Taking portraits of yourself is quite tricky so having remote control over your camera will be extremely helpful. Here are a few ways to add some creative spark to your photos:
use props like glasses, phone screens, prisms, glass balls, kitchen utensils like sieves, knives, etc. in front of your lens to create interesting flares and shadows
use fabrics you have at home like curtains, sheets, scarves or blankets as backgrounds, in the foreground, draped around you or even as clothes
project a picture or pattern over the subject using an overhead projector
4. Time lapses & long exposures at home
Sure, you have less opportunities to travel at the moment. That shouldn't necessarily keep you from creating stunning time lapses and long exposures, though. You may still be able to capture magnificent sunsets or sunrises from your window or garden. If you live in a highrise or the middle of the city, its neons and passing cars lend themselves perfectly to long exposures. Or change things up a bit and record time lapses indoors: meal prep, food baking in the oven, a satisfying decluttering session, your plants growing, someone making art… the possibilities are endless!
5. The Airbnb Photo shoot
Using the extra time to deep-clean your home seems to be trending at the moment, so why not use the opportunity to do a little photo shoot and get some beautiful shots of your living space? Pretend you want to put your apartment on Airbnb or get featured in an interior design magazine − make your place look immaculate. (Maybe it can also motivate you to tidy up in the future, once it no longer looks like in the pictures ;) ) Get creative with your shots by using wide angle lenses to get sweeping shots of the room and some more detailed shots with a tighter lens. Use a macro lens for details usually overlooked to get some cool abstract shots. If your apartment doesn't have great natural lighting, this can also be a good challenge to practice your low light photography skills.
We hope some of these ideas inspire you to use your camera creatively at home!