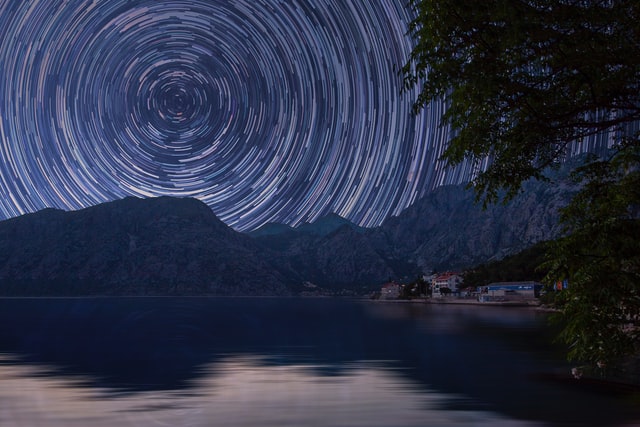 Upon popular demand, we introduced the Long Exposure feature last summer. The Unleashed offers many technical possibilities, so it was a logical step to implement this. Thus the Unleashed replaces another essential part of a classic intervalometer – in addition to interval photography, it also enables bulb photography without touching the camera. In addition, the Unleashed also offers the possibility to define the length of the photo as desired – just press the shutter once and the rest happens automatically. More on this below. This replaced the Unleashed's flash compensation feature, which we noticed most users weren't using much, and made room for the Long Exposure feature. Here's an overview of how to take stellar long exposures with your Unleashed!
Definition of long exposure photography
In case you're new to the topic, here is a quick definition: a long exposure is any photo taken with a shutter speed much longer than usual, about 1 second and longer. This allows you to photograph very dark subjects like night skies and capture intentional motion blur in photos. The long exposure time smooths out the movement of water, clouds, cars, etc. creating very smooth, flowing effects.
Using the Unleashed App for long exposures
The first thing you need to know about long exposures are the three ways you can create one. For the first one you simply need to set your exposure time to bulb, making sure you are in manual (M) mode, and hold down the shutter button for as long as you want the exposure to be. This works well up until a certain point, but imagine holding it down for minutes, let alone hours.
Here is where the Long Exposure Duration setting comes in: it allows you to select a precise time in 1/3rd stop increments for up to 4.6 hours. Or choose time mode where you press once to open and once more to close the shutter. In both modes the Unleashed will keep the trigger pressed, so you no longer have to hold it manually. Of course you can also cancel at an earlier time. As usual, the Unleashed keeps shooting even when you close the app, or go out of range with your phone – no need to stay connected or keep the app on!
The long exposure feature is perfect for night photography, star trails, light painting and working with ND filters. For more inspiration and in-depth information on long exposures, check out our blog article about it
here
.
We hope this helps you better understand and use the Long Exposure function of your Unleashed. Make sure to tag us if you use it – we look forward to your shots!