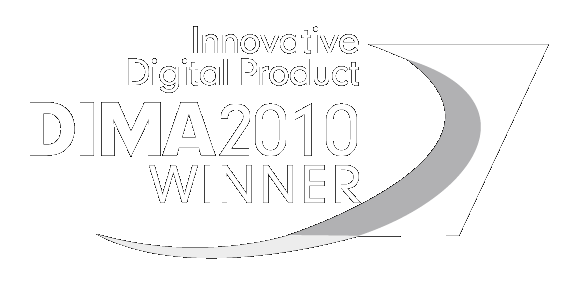 That's right, we did it again. Our new, wireless direct barcode scanning solution for Nikon DSLRs, the Unleashed – Barcode Edition, won the DIMA 2010 Innovative Digital Product award, which was presented to us at the Sneak Peek Press event of PMA2010.
The Unleashed – Barcode Edition is a by-product of our main product – the Unleashed. However, instead of connecting to a Bluetooth GPS, it connects to a Bluetooth barcode scanner. The photographer scans in a barcode, which is embedded in the EXIF data of all of the following photos, until the next barcode is scanned.
Until now, Direct barcode scanning was only possible with the Fuji S5, which has been discontinued, and no successor was announced. The Unleashed – Barcode Edition enables direct barcode scanning with all high-end Nikon DSLRs – from the D200 and up. On top of that, the setup is entirely wireless.