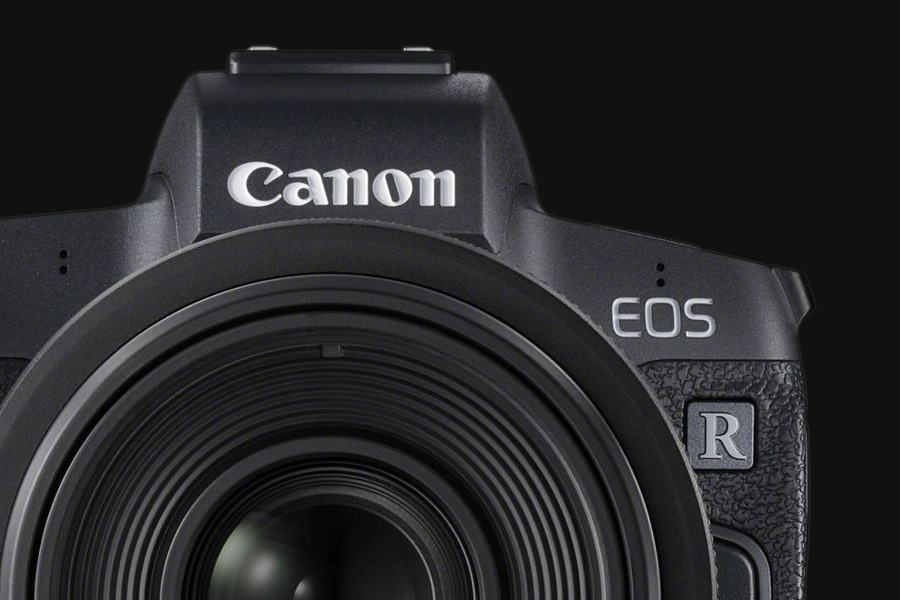 In the last year we've shipped out many Unleasheds to customers all over the world and the feedback has been great. At the same time, after receiving bug reports and feature wishes, we've implemented improvements and new features and have published many app and firmware updates.
Of course, we've also received quite a few requests regarding the compatibility of certain Canon cameras that are not (yet) on the compatibility list, most of all the Canon EOS R and the EOS RP. Another favorite is the 70D, and to make the list complete, the same goes for the 250D, 70D, 90D, 7D Mark II and the 1DX. Unfortunately for us, and for you, Canon decided to mix things up a little. These cameras either have a new USB-C socket or the arrangement of the USB and HDMI socket is different from all their other cameras. As a result, the Unleashed is indeed (physically) not compatible. All of these cameras are more or less unique in their socket arrangement, so we would have to develop and produce a new Unleashed model, for each of these camera models, which is obviously not feasible – at least at this point.
Using the Unleashed with adapters
The good news is that just because they wouldn't fit the camera body directly, doesn't stop the Unleashed from being compatible. In fact, the Unleashed and its firmware (and therefore all of its functionality) is absolutely compatible with these cameras! The only thing necessary are two adapters or extensions depending on the camera. Of course you'll lose the beautiful design of the Unleashed, which normally seamlessly blends into the camera's design. But if you're after the feature-set and don't mind the cables, this allows you to use the Unleashed and all its features.
Want to shoot a day to night "Holy Grail" time lapses with your fancy new EOS R? Geotagging with the 7D Mark II, Long Exposures with the 70D? Wirelessly start video recording with multiple 90D's on tripods? Well, now you can! And of course all of those things work with any of the Canon EOS R, RP, 1DX, 7D Mark II, 90D, 70D and 250D.
List of adapters
For every Canon camera that is not yet officially compatible, we recommend using the Unleashed C1, since it has more space between its HDMI and USB plug than the Unleashed C2 does. On all Canon cameras, except the EOS R5 and R6, you'll need a Mini-HMDI (HDMI Type C) extension. Canon EOS R5 and R6 need a Micro HDMI (plug) to Mini HDMI (socket) adapter. Depending on your camera, you'll need the following USB adapter cables:
Canon EOS R, RP, R5 & R6: Micro USB socket to USB C plug
Canon 1DX: Micro USB socket to Mini USB plug
Canon 7D Mk II, 90D, 200 II, 250D & 850D: Micro USB socket to Micro USB plug (ie Micro USB extension)
Canon 50D &70D: Micro USB socket to Mini USB plug
(Just for clarification: socket = female, plug = male)
If you already have an Unleashed C2 from another camera, you'll need a cable with Mini USB socket (and the above camera-dependent plugs instead.
A mini HDMI extension is actually quite hard to find, however, there is a 90 degree adapter available that we found, and can confirm that works. It's called: "Manhattan 353458". The only Alternative we have found so far are so called "FPV HDMI cables", but even here HDMI C Socket to HDMI C Plug are not commonly found.
Here's what the Manhattan Adapter and a USB extension cable look like: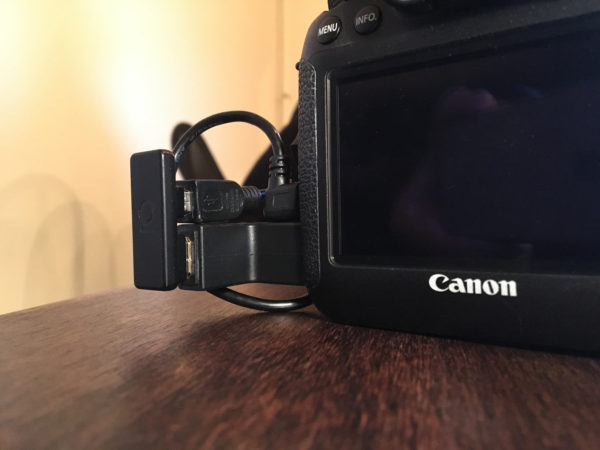 We know it's not ideal and we would love to have a perfect Unleashed model for each camera! However, for now, we believe it's definitely a solution/hack/work-around worth looking at. Of course, for some of the newer cameras, we're also working on dedicated Unleasheds, so stay tuned for those! Subscribe to our newsletter to be the first to know, or follow us on Facebook, Twitter and Instagram to stay up-to-date!
Let us know in the comments what you camera you have and what you think.